News
First reference list of toxic micro algae online
Added on 2010-10-19 15:31:13
by Appeltans, Ward
We recently held our 1st meeting of the editorial board of the IOC taxonomic reference list of harmful micro algae (11-13 October 2010 in Hillerød, Denmark). The reference list is an integral part of the World Register of Marine Species database and is actively maintained by nine taxonomic experts. This taxonomic reference list is an initiative of the UNESCO IOC programme on harmful algal blooms.
The editors are responsible in keeping the reference list up-to-date with regards to the taxonomy (in cooperation with AlgaeBase) and the toxicity (harmful effects). The database contains information on the species name, classification, toxic substances and harmful effects, links to the original description reference and other relevant publications, the type locality and images to aid in the identification.
The editorial board is:
•Ø. Moestrup Chair: Haptophyta, Dictyochophyceae, Raphidophyceae
•R. Akselman: Other Gonyaulacales, Peridiniales incertae sedis
•S. Fraga: Alexandrium, Pyrodinium
•G. Hansen: Gymnodiniales (naked dinoflagellates)
•M. Hoppenrath and M. Elbraechter: Prorocentrales
•N. Lundholm: Bacillariophyta (diatoms)
•A. Zingone and J. Larsen: Dinophysiales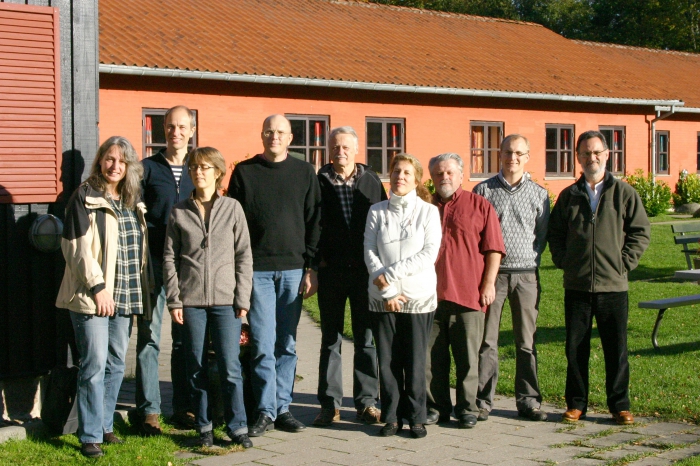 Group picture. From left to right: Mona Hoppenrath, Henrik Enevoldsen, Nina Lundholm, Gert Hansen, Øjvind Moestrup, Rut Akselman, Gert Hansen, Ward Appeltans, Santiago Fraga.
The reference list can be cited as:
Moestrup, Ø., Akselman, R., Cronberg, G., Elbraechter, M., Fraga, S., Halim, Y., Hansen, G., Hoppenrath, M., Larsen, J., Lundholm, N., Nguyen, L. N., Zingone, A. (Eds) (2009 onwards). IOC-UNESCO Taxonomic Reference List of Harmful Micro Algae. Available online at
http://www.marinespecies.org/HAB.
Accessed on [date]
Data management support is kindly provided by the Flanders Marine Institute (VLIZ) in Belgium.
[
Overview
] [
Login
]