News
World Strepsiptera Database launched!
Added on 2021-07-01 09:18:09
by Vandepitte, Leen
A world list of Strepsiptera – twisted-wing parasitoids – is now accessible through their very own portal, as part of Aphia, the platform behind the World Register of Marine Species (WoRMS). The World Strepsiptera Database currently contains 605 accepted species, and will be updated to catch up with newly described species in the last 5 years.
Strepsiptera – also referred to as 'twisted-wing' parasitoids - are a small order of cosmopolitan insects. They are encountered in all habitats, except the aquatic, where they parasitize a broad range of hosts. Although Strepsiptera  are not at all linked to the marine environment, the Aphia database – the platform behind the World Register of Marine Species (WoRMS) – is suitable to manage non-marine taxa as well. Rather than letting this database be at the risk of disappearing, the WoRMS Data Management Team first discussed the possible transfer to the Aphia platform with Jeyaraney Kathirithamby in 2019. In 2021, the actual transfer took off.
The aim of the World Strepsiptera Database is to capture all names of all Strepsiptera ever described, in combination with the documentation of their original description and their hosts.
The rescue and launch of the Global Strepsiptera Database is made possible through support of the
LifeWatch Species Information Backbone
. LifeWatch, the E-Science European Infrastructure for Biodiversity and Ecosystem Research, is a distributed virtual laboratory, which is used for different aspects of biodiversity research. The Species Information Backbone of LifeWatch aims at bringing together taxonomic and species-related data and at filling the gaps in our knowledge.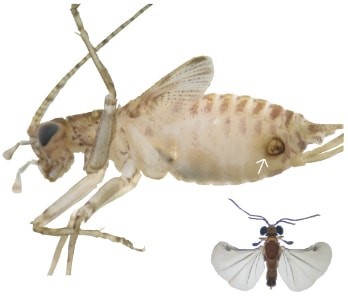 [
Overview
] [
Login
]