News
Awardees for the 2019 WoRMS Achievement & Early Career Researchers Award known
Added on 2019-05-22 13:40:07
by Dekeyzer, Stefanie
This year's winners of the WoRMS Achievement Award and the WoRMS Early Career Researchers Award are Rob van Soest and Barna Páll-Gergely respectively.
The winner of the second
WoRMS Early Career Researchers Award
is Barna Páll-Gergely, researcher at the Plant Protection Institute of the Hungarian Academy of Sciences. Barna is a taxonomist on land-snails, particularly those from Eastern Europe and East Asia. He has joined the WoRMS-Aphia family in February 2018 as an editor for the land snails' part of MolluscaBase. Within one year, he has given a tremendous boost to the content of MolluscaBase, by creating 2.417 new taxon entries. Next to his taxonomic expertise, he takes part in and initiates debates on issues of interest to zoology and taxonomists in general.
Rob van Soest received the third
WoRMS Achievement Award
. Rob is a zoologist, specialist of Porifera. In the last decade, he has described 194 species.
Rob was one of two editors of the milestone book "
Systema Porifera
", published in 2002, where he succeeded to convince more than 40 colleagues to participate.
Prior to WoRMS, Rob produced the European Register of Marine Species (ERMS) Porifera, the first continental scale online checklist of sponge species.
Since 2005, Rob is founding editor of the
World Porifera Database (WPD)
. The WPD was the first global species database with its own interface in WoRMS. Setting up the WPD involved inviting and coordinating sponge taxonomists from around the world. The resulting editor group brought together by Rob is a mix of older experienced taxonomists with long lists of publications and younger modern researchers, thus ensuring broad expert knowledge (both taxonomic and thematic), cover of the groups and continuity. The WPD contains as close to 100% of all published recent Porifera species names, and 100% of the accepted combinations for these species. As the chief taxonomic editor for Porifera, Rob is quite vigilant about the data entered by the different editors and he interacts constantly with them. His perfect knowledge of taxonomic rules and of the ICZN allow him to detect problems in the literature.
In 2012, he was also the initiator of the use of the Marine Ecoregions of the World (MEOW) for sponge distribution. Since 2013, he also took on the role of editor of Thaliacea in WoRMS.
Within the sponge community Rob Van Soest is recognized as a sponge leader and without his obstinacy to convince colleagues to collaborate with WoRMS, the World Porifera Database would never have reached such a remarkable level of scientific quality and completeness.
The WoRMS Early Career Researchers Award and the WoRMS Achievement Award are supported by
LifeWatch
, the E-Science European Infrastructure for Biodiversity and Ecosystem Research. LifeWatch is a distributed virtual laboratory, which is being used for different aspects of biodiversity research. VLIZ is also responsible for building the
LifeWatch Taxonomic Backbone
, to which WoRMS and its sub-registers are a valuable contribution.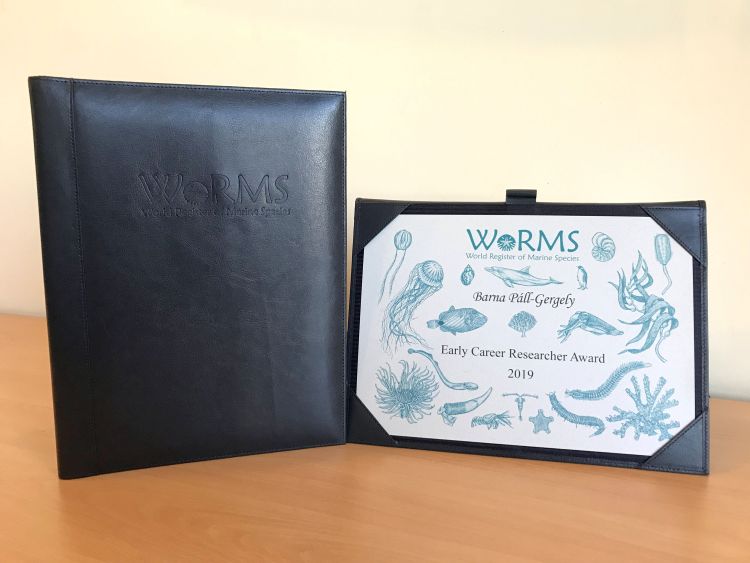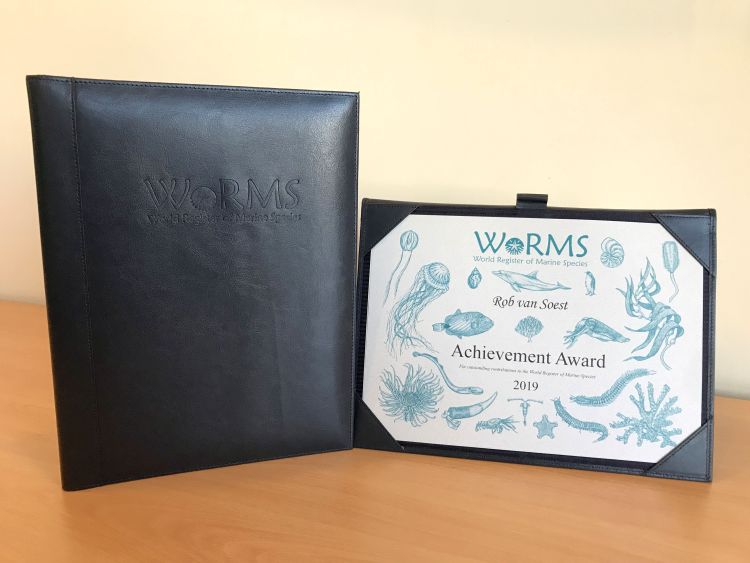 [
Overview
] [
Login
]